Stephen Webber
|
November 16, 2022
OpenZeppelin's mission is to provide security solutions for the decentralized ecosystem, while the Ethereum blockchain continues to face the challenges of being able to scale while remaining decentralized, secure, and affordable for users.
Rollup strategies such as ZkSync lower the cost and reduce the time of transactions, making the ecosystem more accessible for an increasing number of Web3 users. Zero-knowledge rollups aim to do this without compromising the underlying security of the decentralized blockchain.
Matter Labs, the team behind the first EVM-compatible zero-knowledge rollup project ZkSync, has announced that they have closed a series C round of funding adding $200 million to their total of $458 million, accelerating the ZKsync mission.
A crucial part of their Fair Launch strategy calls for Web3 teams to adopt "zero-compromise security audits," and to achieve this goal, Matter Labs has partnered with OpenZeppelin to act as their security solutions provider.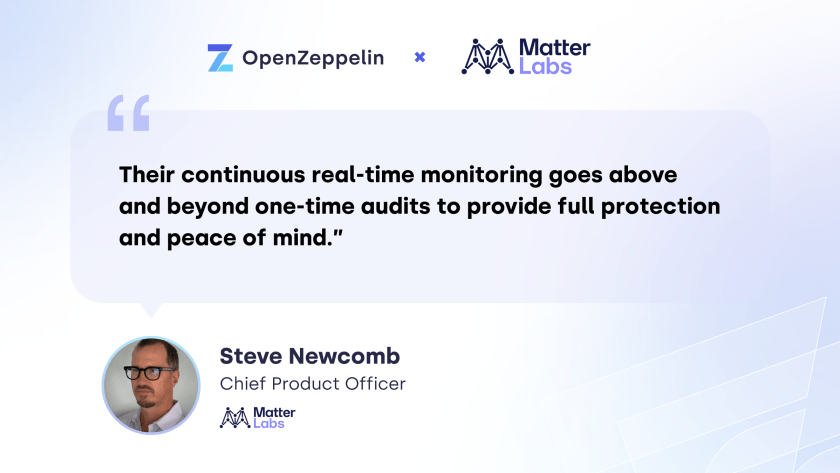 "Their continuous real-time monitoring goes above and beyond one-time audits to provide full protection and peace of mind."

Steve Newcomb, Chief Product Officer
Stay tuned for more updates on this partnership as well as details from the first audit.